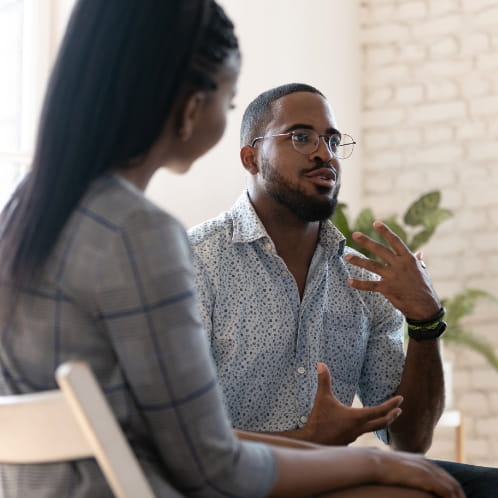 Counseling Services
---
T. R. Liscombe Family and Behavioral Consultants, LLC, provides therapy services to children, teens, adults, and families. Counseling is a great step toward change, growth, or recovery. Empathetic and effective therapy sessions can increase self-confidence, improve problem solving, communication skills, and cope with grief and loss.
At T. R. Liscombe Family and Behavioral Consultants, LLC, we're passionate about providing high-quality counseling services. Counseling services are offered through telehealth or in a nurturing office environment. Our mental health professionals take time to get to know their clients and what treatment options will best meet their needs. By working one-on-one with a licensed therapist, you can move toward a healthier and happier life.
Book An Appointment
Today is a new day for healthier changes. Contact us to meet with a professional to meet your counseling needs.
What Should I Expect From Counseling?
---
While taking the first step toward therapy and counseling may feel uncomfortable, our goal is to help nurture you every step of the way. At T. R. Liscombe Family and Behavioral Consultants, LLC, your initial counseling sessions will begin with an introduction to your mental health professional, reviewing your completed intake packet, and exploring treatment goals that you identify. Following, your therapist will continue to provide a safe and private environment to support you towards hope and healing.
We have several counseling specialty areas, including:
Our certified and licensed counselors are here to help you improve your quality of life by providing exceptional mental health care in a safe environment. Our goal is to provide quality service and understand the needs of our clients for a healthier, safer, and more productive life.