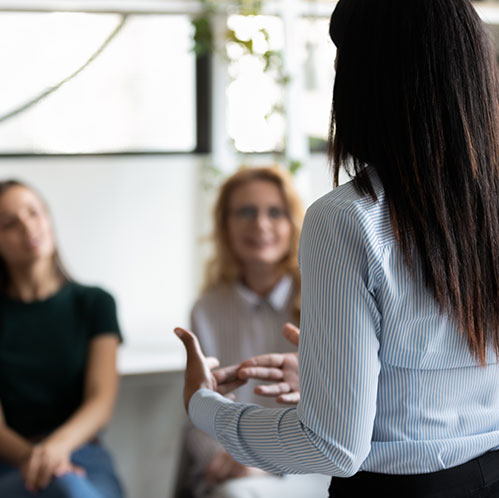 Consulting Services for Businesses
---
From productivity and leadership development to recruitment and employee satisfaction, professionals can sometimes feel overwhelmed. Creating a work place environment that is conducive to mental health wellness is so important. At T.R. Liscombe Family & Behavioral Consultants, LLC, we offer local companies our consulting and training services to help leaders facilitate ethical and smart preventative strategies to encourage successful work place mental health practices. We utilize psychology and business management best practices to support you in creating long-lasting solutions. We provide insights into your organizational strengths and weaknesses and offer a support system to enhance your company culture and employee retention through staff training, coaching and more. Your success is our success, and we are dedicated to every client.
Get Started Today
At T.R. Liscombe Family & Behavioral Consultants, LLC, we're your partner in achieving personal and professional success.
Does My Business Need Consulting and Training?
---
If you're looking to build a sustainable business that can withstand change, create an atmosphere of growth, or develop your leadership team, our consulting and training services can help you accelerate your business into a resilient, thriving workplace.
At T.R. Liscombe Family & Behavioral Consultants, LLC, we recognize that the most important resource of any business is the people. We offer comprehensive training and consulting services so that you can see how psychology, science, business, and humanity merge together to create success. As a leader, an investment into the psychology and management of your business is worth the fulfillment and loyalty you'll receive from your employees. With our team of experts on your side, you can achieve both personal and organizational success that will last for years to come.