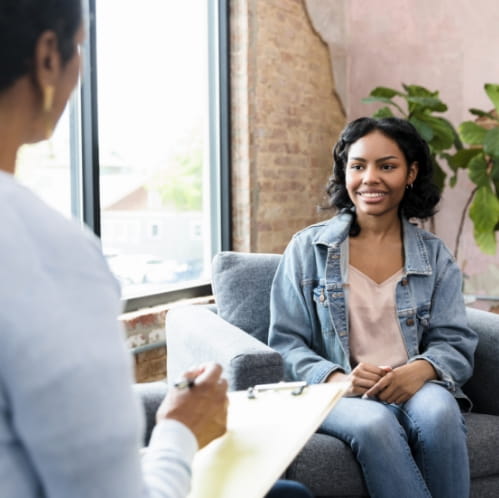 Counseling Services in West Bloomfield, MI & Surrounding Areas
---
At T.R. Liscombe Family & Behavioral Consultants, LLC, we believe that mental health is just as important as physical health. For many people, it can feel overwhelming to think about pursuing counseling or therapy services. However, your emotional and mental well-being needs attention and care to truly flourish. Therapy isn't only for major mental health disorders; anyone can benefit from structured emotional support.
Our knowledgeable and compassionate team offers comprehensive and individualized services for children, adults, couples, families, and businesses to help you truly find happiness and success.

Counseling

Consulting & Training

LLPC Supervision

Resources
Quality Mental Health Treatment From Trusted Professionals
---
Our T.R. Liscombe Family & Behavioral Consultants, LLC team is dedicated to building a care plan that works for you. While we are the experts in business and family counseling services, we take the time to get to know each of our clients. We're familiar with problems that families face, but our marriage and family therapy services are always tailored to your needs. We understand the challenges LLPCs encounter, but we take the time to acknowledge your mental health services and business goals.
We realize that pursuing counseling services is a private, personal journey for children, teens, adults, and families. In our therapy sessions, we work together to assess your goals and confirm that the treatment is progressing in a direction you are comfortable with.
Our Speciality Areas
From anxiety and depression to trauma, PTSD, and personality disorders, our team is here to help individuals and families on the path to wellness.